E-Mail Marketing
Constant Contact is the leading powerful email marketing tool trusted by many. It has all the features you need such as automated welcome emails, Drag and Drop Designing, tools for e-commerce e-mail marketing, real-time tracking, dynamic sign-up forms and lot more. Basically, everything you need to boost your business with e-mail marketing.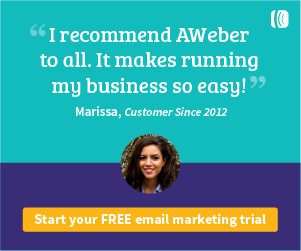 AWeber is one of the most trusted e-mail marketing providers with features such as Automation and Segmenting, Analytics, 7-Days a week Customer Support, Sign-Up forms, Mobile Apps for tracking on the go, and Templates. Whether you run a blog or simply want to build an audience for your business, AWeber is the tool you need.
GetResponse helps you to grow and connect with your audience with great-looking emails, high-converting landing pages, marketing automation, and integration with leading apps such as Wordpress, PayPal, Shopify, Facebook, Etsy, and lot others. It helps you to create content, increase website traffic, and helps you in generating leads for your business.
Hosting/Domain
Checkout Hostgator India if you are in India.
Hostgator offers a large variety of features to the customers such as Website Builder, Dedicated Web Hosting, Wordpress Hosting, VPS Hosting, Shared Hosting, Domains, along with the transferring domains or website as a whole. With the 24*7 Support and lot of offers, you can always grab a discount or deal on your hosting and domain plans.
You can use Code "PINKVELVET60" for up to 60% Off😇
Bluehost offers Free Domain for the first year, Free SSL Certificate, 1-Click Wordpress Install along with a lot of other features such as Shared, VPS, and Dedicated Hosting, Domains aided by 24*7 support. It also offers dedicated support for WP Pro and E-Comm Websites.

Along with Shared and Managed Wordpress Hosting, VPS Hosting, Dedicated Hosting and Domain Services provided by A2 Hosting, they claim to boost up the website speed with Turbo Hosters along with Free SSL. It is again a trusted web hoster when you search for best hosting providers in India.
Blog/Website Monetization
Ezoic is a complete tool you need for monetization of your blog or website via revenue-generating ads and increased reader satisfaction. Its machine learning technology monetizes your blog via ads based on the reader's experience. With in-built tools such as SSL, Ads.txt, Caching, and SiteSpeed Tools helps you not only monetize your blog with high performing ads but also with better website experience for your audience.
I hope the above-mentioned tools will help you to grow your blog/website/business and reach new heights. 😇

Find Me on -
Facebook - @niharikavermaa95
Instagram - @niharikaverma95
Twitter - @niharikaverma95

My Blog on Instagram - @thepinkvelvetblogg